Errors & Omissions coverage for self-managed investment properties
If you are a real estate investor who self-manages your properties, you may be at risk of liability claims due to inadequate work or negligent actions while performing property management duties. National Real Estate Insurance Group offers Property Management E&O coverage to help protect you in the event of such claims.
You can purchase this coverage as part of your property and general liability package. Submit your property information using our online proposal request, and receive a custom proposal. An agent will contact you to go over your proposal and help you choose the best coverage for your specific situation.
Start a proposal request and ask to include Property Management Errors & Omissions coverage or contact your CSA today!
What is covered?
Property Management Errors & Omissions coverage is Professional Liability coverage to assist in situations where a tenant alleges that the property manager was negligent or failed to perform duties as promised in the lease. Coverage includes:
$1,000,000 limit of liability for exposures on the residence premises due to property management activities not covered by premises liability
$25,000 sublimit for tenant discrimination (this coverage can apply to Fair Housing Laws)
Legal defense costs (including attorney fees, settlements, court costs, etc.) within your coverage limit
Coverage may extend to errors and contract performance disputes
This policy is subject to a $2,000 deductible.
What is excluded?
Coverage does not extend to or include:
Properties managed by anyone who is not the owner of the residence
Properties in Arkansas, Illinois, Indiana, Maine, New York, Washington & Wyoming
Property owners who have their own property management business and/or manage properties for other owners
General Contractors operations
Crime coverage
Wrongful Eviction
Business liability coverage for an office space
Please be aware that this coverage is offered through program participation. All program participants will share an aggregate limit of $5 million per policy period (1 year). Contact your agent for more information.

Where is
coverage
available?
Coverage is available in the 42 states highlighted in green.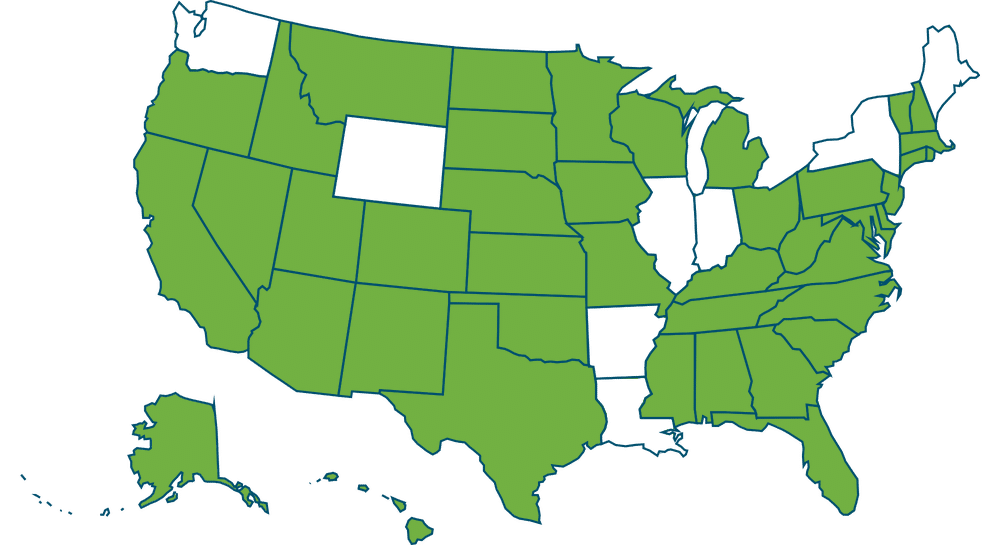 Who is eligible for this coverage?
Real estate investors or landlords who manage their own properties without the assistance of a professional property management company or hired individual, on properties in the 43 states plus DC where this coverage is available.
What activities are considered Property Management?
Setting rent rates and collecting rent
Advertising vacancies, screening and placing tenants
Paying bills and managing budgets
Property maintenance
Resolving tenant complaints and enforcing lease requirements
How much does Property Management E&O insurance cost?
The cost of Errors and Omissions coverage for self-managed properties is $2 per unit per month plus applicable taxes and fees. Coverage should be purchased on each property you self-manage. Because of our monthly reporting form, you can pay for coverage monthly, never paying for more than you need.
Add more coverage to Property Management Errors and Omissions insurance
National Real Estate Insurance Group has property and liability insurance solutions to accommodate just about any type of investment properties. After you request a proposal, an agent will contact you to discuss the best coverages for your business.
Need to speak to an agent?
Please give us a call at 888.741.8454 to speak to a licensed insurance professional. If you would like to discuss your specific location, please request an insurance proposal and one of our agents will contact you shortly.
Want to learn more about insurance for your investment properties?