The NREIG Client Portal allows you to see any of your accounts and insured locations in one place. You will be able to:
Submit a new location to add to an account
Submit a request to edit coverage on an existing location such as a change in occupancy status, change in insured value, and adding or removing an ancillary coverage
Download your Proof of Coverage
Manage your payment methods
See your balance due or escrow funds on file
Make payments in real time and receive an itemized receipt by location
File a claim
Remove Coverage from an Insured Location
Change Lender/Mortgagee or Third Party
Update Contact Information on the account
For a guide on how to navigate the client portal, please download this helpful PDF.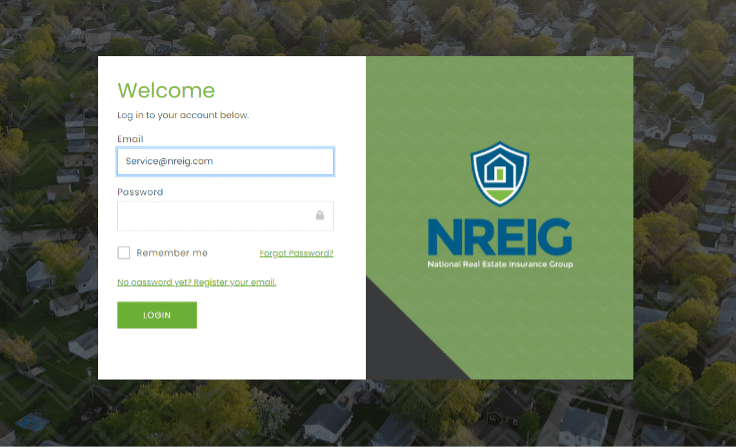 The first time you visit the new client portal, you will need to register your email and set up a password. On the login screen, enter your email and click the link to "Register Your Email." You will then receive a confirmation email from support@nreig.com to set up your password. To ensure you receive the email, it may help to add this address as a contact. If you do not see it in your inbox, you might also try checking spam.
If anything appears to be missing from your portal, please contact your Service Advisor.
If you wish to provide us with feedback on the portal, please email feedback@nreig.com.